Our products directly to your home
Apicoltura Burato ships all over the world, thanks to exclusive agreements with tha largest shippers in the world like DHL, SDA, UPS, FEDEX and so on..
The goods are delivered within 24/48 hours and suitable and protected packaging in used to ensure that the products you have ordered arrive intact at their destination.
SHIPPING TO ITALY
The cost for shipping to Italy, including the island, is € 8. With an order over € 50, shipping is completely free.
FOREIGN SHIPPING
The cost for shipping outside Italy is € 10. With an order over € 70, shipping is completely free.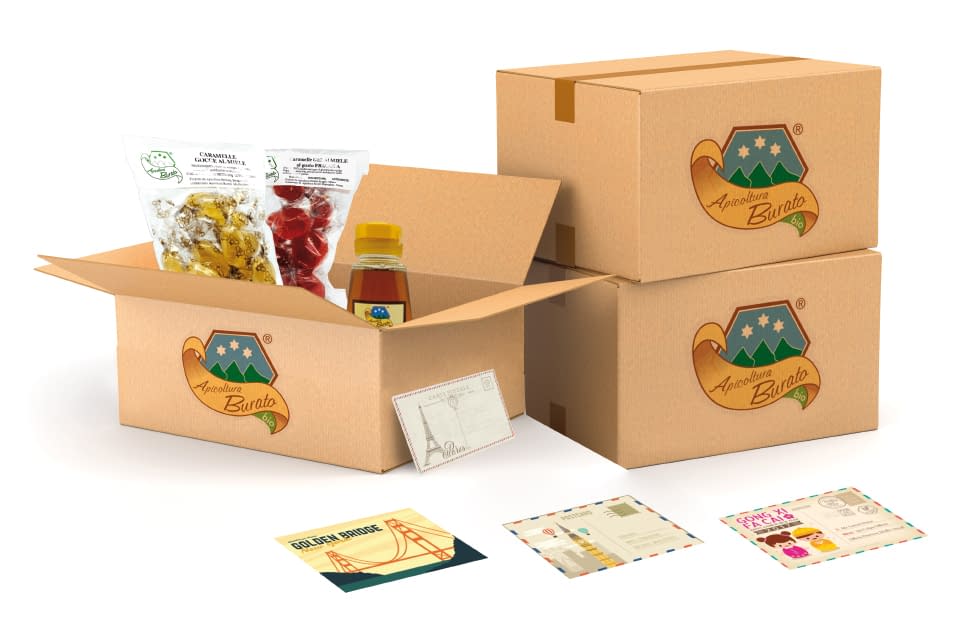 I love this honey candies
I bought honey candies online, my kids really like them, and so do I. Excellent products
Wonderful
I bought the forest honeydew, is very good and the Tarassaco's honey Very good products, excellent prices and it all came home after 2 days from the order.
Excellent quality products
I've always loved honey, but this is of superior quality, I also took the beekeeper's syrup, fantastic. Fast and accurate deliveries.
Fast and accurate
I ordered honeydew and acacia honey, the package arrived after 2 days, precise and fast in delivery, the honey is very good.