You can also find us at the market
Every Friday
Via Villa Cozza - 37131 Borgo Venezia (VR)
Every Saturday
Via Bengasi, Borgo Roma (VR) Via Montebaldo, Almisano (VR)
Every sunday
Piazza Martiri Istria e Dalmazia, Santa Lucia Golosine (VR)
Every 2nd Sunday of the month
Via Piazza Umberto I, 37057 San Giovanni Lupatoto (VR)
Every 4th Sunday of the month
Via Piazza Umberto I, 37057 San Giovanni Lupatoto (VR)
24 hours a day, 7 days a week
At the vending machine Via Masi 8, Montecchia di Crosara (VR)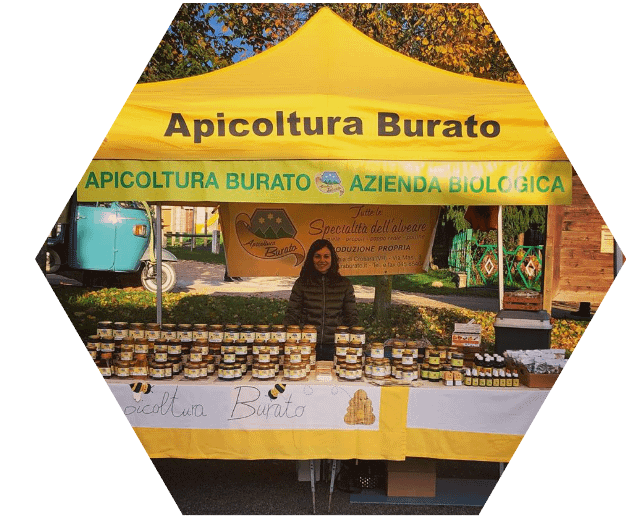 11
Years passed with friendly bees
I love this honey candies
I bought honey candies online, my kids really like them, and so do I. Excellent products
Wonderful
I bought the forest honeydew, is very good and the Tarassaco's honey Very good products, excellent prices and it all came home after 2 days from the order.
Excellent quality products
I've always loved honey, but this is of superior quality, I also took the beekeeper's syrup, fantastic. Fast and accurate deliveries.
Fast and accurate
I ordered honeydew and acacia honey, the package arrived after 2 days, precise and fast in delivery, the honey is very good.